Re-facing property lettings with a desirable brand and digital presence.
Whether you are buying or selling a property, seeking responsible tenants, looking to restructure your portfolio, or searching for a place to stay long or short term, Progressive Lets are the direction to head in.
Their core service offering consists of a combination of Lettings, Sales & Marketing, Management & Maintenance, Investment Sourcing & Deal Packaging
Conversion, Refurbishment & Interior Dressing.
A re-skin of the existing website would need to deliver a consistent customer experience in line with other digital channels, and meet and exceed customers expectations of the brand.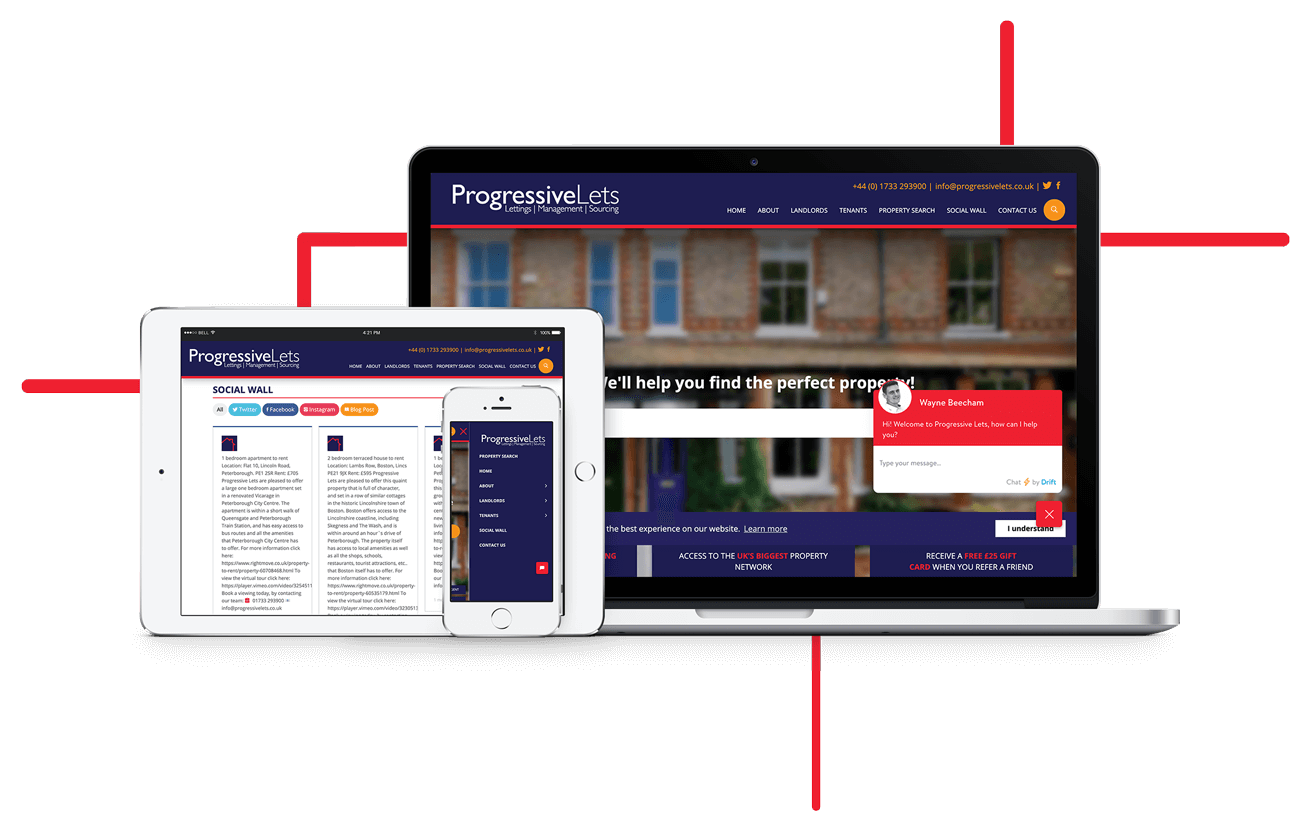 We developed a sitemap that allowed us to categorise a wide range of content in the future. A user-centred approach helped us determine what the most common user goals would be, and provided pathways to the pages that spoke to these needs. In order to ensure all content was easily accessible we tested the navigation at wireframe stage with users.
The homepage is designed to surface the content/actions that users are most interested in when they come to the website. For property hunters in this particular market, the prominent search bar allows them to dive into the search experience straight from the homepage. For existing tenants, digital forms and information (ie for emergency repairs or maintenance) are located quickly and easily. With clear headings and relevant content/links, users can hone in on the content most relevant to them.